Musik, andere Sprachen & Kulturkreise
KANDAKE KWEENSIZE
Portrait: Batch Gueye, a Girot from Senegal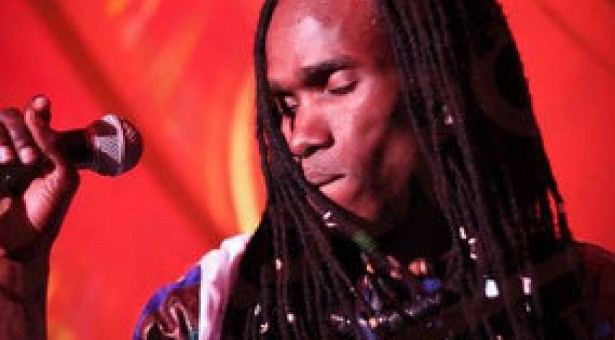 African Music is one of the themes in the Music-Radioshow with the heading Kandake Kweensize. Here is the first Portrait for this rubric: Batch Gueye a Griot, a traditional storyteller of the Baye Fall tradition from Senegal.
Batch Gueye released two new Albums this month. One album is a totally new genre of music to Batch's former traditional Senegalese pieces - an afrobeat/dancehall album called "Do you hear me?" This album was released in May 2020 and is out now on all music platforms (itunes, Spotify, Soundcloud)!
https://batchgueyeband.bandcamp.com/album/do-you-hear-me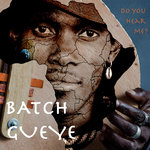 The second album, 'In this New Land' is a fusion of West African styles with blues, Latin, flamenco and folk – It's  a beautiful collaboration between Batch Gueye and Algy Behrens. Since 2013 they have been working together and recording. 'It's been a seamless and magical meeting of minds!' says Algy Behrens, the artist and producer, who has produced 'In this New Land'.
Batch  has a very open mind and is strongly rooted in tradition. Algy ,who began his journey with African music in the early 90's, has been influenced by many different styles.
He played electric guitar with Gambian band Leader Lamin Jassey. This lead him to travel to Gambia, where he became immersed in the melodies and rhythms of Senegambian music.
Ten years later Algy Behrens studied flamenco guitar with one of the top flamenco gipsy familie in Andalucia, Spain. Meanwhile he continued to develop his own unique style, fusing blues, slide guitar, folk and AfroCuban traditions.
As a result of all these influences, Algy Behrens is able to weave together all these colours and textures to compliment Batch Gueye's warm powerful voice.
Listen now: "In This New Land":
https://batchgueyeband.bandcamp.com/album/in-this-new-land
Batch Gueye is a Griot (Griots are bards and story tellers from an ancient lineage) and a traditional singer of the Baye Fall (A Mouride sufi sect that believe in peace and unity).
One of the tracks of the album `In This New Land´ is  called 'Baye Fall' and is about this spiritual tradition.
We always sing in peace, pray in peace and ask people to come with us to our spiritual home, which is called Touba. 'No matter where you are from and no matter who you are, when you arrive we treat you as family, as a brother and sister' says Batch Gueye.
With his soulful voice, Batch's songs are rooted in the songs and dances of the Baye Fall and the rhythms of the Wolof people. The griots are  storytellers, who for many generations have been entertaining and educating people, spreading  news and informing people of current affairs. Batch Gueye often performs in the colourful patchwork cloth of the Baye Fall.
Sabar Dance Workshops with Batch Gueye:
Apart from being a very talented musician, he is also an excellent Sabar dancer and vocal chanting master. Batch's Baye Fall background, the vocal chanting and drumming traditions of mouridism, are his biggest inspirations.
Since 2010, Batch has been a workshop leader, teaching Sabar drumming, dancing  and vocal chanting.  Batch Gueye and his Dance Group Sabar Family can be booked for special events, to do dance performances.
https://www.youtube.com/watch?v=PTaT8-vE4qg
https://www.youtube.com/watch?v=wo-JMuQBh1s
Batch Gueye is also part of a professional dance group in Senegal called Group "Assane Thiam".
Batch Gueye's story of dance and music is shown below:
·      In Senegal, Batch Gueye was taught in traditional Senegalese Dance at the Centro Cultural Regional Blaise Senghor, Dakar, Senegal. Batch studied and mastered traditional Baye Fall song in Diourble, Senegal. Batch ran his own dance company and performed for many famous Senegalese artists including Youssou N'Dour, Baaba Maal, Cheikh Lo, and Coumba Gawlo.
·      In 2008 he won the Senegalese selection for the hit dance show "Afrika!Afrika!" bringing him to Europe as professional dancer.
·      2011 Batch turned to music
·      2012 Batch's song "M'Beugel" wins the World Music Network's Battle of the Bands competition. The track is also included on the collection album titled "The best African Music You've Never Heard"
·      2012 Batch releases his first EP with 4 songs.
·      2012 Batch starts as lead singer for Fofoulah (ongoing). Batch is percussionist and lead vocalist for Fofoulah, a band whose name means "It's right there" in Wolof. This band has the rhythms of  the Sabar drums at its heart, Fofoulah's music incorporates elements of electronic music, dub, Improvisation and afro-rock. From London, Senegal and the Gambia, Fofoulah's music is shaped and lifted by diverse sound-worlds and cultures.
·      2014 Batch releases his first album Ndiarigne. Batch Gueye Band play at WOMAD festival
·      2015 Batch features (vocals) in BBC Natural World Africa's fishing leopards, Music by William Goodchild and narrated by Dave Attenborough.
·      2017 Batch releases his second album Xamle. Batch Gueye Band play at Drum Camp.
·      2019 Batch releases his third album Moytou. Batch Gueye plays at WOMEX festival Finland, Folk Festival UK, Malmo Festival (Sweden), and Wilderness festival.
·      2020 Batch releases "Do you hear me?" and "In this New Land"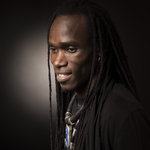 Released Albums and Singles: 
·      2012 Batch Gueye Band EP Debutalbum
·      2015 Ndiarigne
·      2017 Xamle
·      2018 Single - Going Home
·      2019 Moytou, Ale Bamba Yoga Meditation, Masalikul Djinane,
·      2019 Merry Chrstmas by Batch Gueye, 
·      2020 Do You Hear Me, In This New Land
Batch Gueye is a very disciplined, professional person in all that he is doing. He is curious, reliable, humble, polite and proud - with much true love for his African rooted tradition and beautiful culture of the BAYE FALL FAMILY. 
Batch Gueye is real and rooted and at the same time modern and never giving up – he is a blessed man, with a gift from God; a natural intelligence and calmness in all he is doing. Kind, aware and peaceful like he is; Batch is a great inspiration to his fellows, to stay rooted as an African, while going fearlessly forward in a modern world, without losing focus.
Batch Gueye is for me a good Example, a positive and inspiring Artist. I can't even understand the language, and yet I can feel the healing vibration floating around and it reaches me, touches my heart, like all who listen to his music. (Kommentar:Redaktion/Kandake Kweensize/6.6.2020) 
In the words of Batch Gueye:
  "DANCE SO YOU ARE HAPPY, BE HAPPY SO YOU DANCE. SING SO YOU ARE HAPPY, BE HAPPY SO YOU SING. WHEN YOU ARE HAPPY, ANYTHING IS POSSIBLE." (zit.:Batch Gueye)
Have a look at his Homepage: www.batchgueye.com
More Infos about Batch Gueye and all rights reserved © Batch Gueye, Photoartwork@shutter_photovideo, contact@batchgueye.com
 CONTACT © Batch Gueye
www.YouTube.com/user/BatchGueye
www.instagram.com/batch__gueyeofficial/
12.07.2020 14 Uhr
12.07.2020 15 Uhr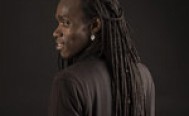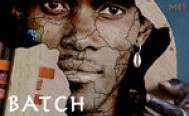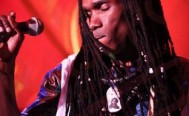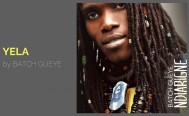 KANDAKEKWEENSIZE schrieb am 07.06.20 um 13:53 Uhr
KANDAKEKWEENSIZE wird dazu passend eine Sendung haben am Sonntag, 12.JULI 2020, 14.00-16.00Uhr mit Musik von u.a. BATCH GUEYE, sowie anderen Interpreten/Innen der GIROT Musik, wie SONA JOBARTEH, ROKIA TRAORÉ, FATUMATA DIAWARA...
KATEGORIEN

---
Autoren
---